Service Information
Trains, buses, refreshments & parking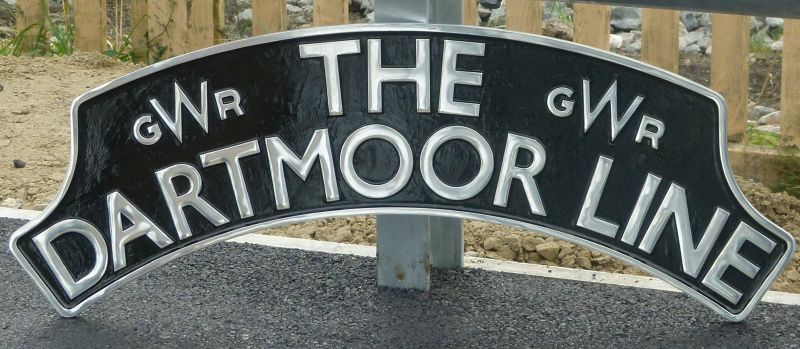 Photographer: Dave Ellis
Date taken: 17/11/2021
[Please note this page relies heavily on the accuracy of information provided by several external sources. We endeavour to ensure it us up to date, but we can't always keep up with the horse's mouth. Constructive feedback (to
info@dartmoor-railway-association.org
) is much appreciated].
Industrial Action
It looks as if Dartmoor Line services will be severely impacted on Thursday Dec 7th, and less so on Sunday Dec 3rd, as a consequence of the ASLEF (drivers' union) strike. There is also some good news, as it was announced today (Nov 30th) that there will be no further RMT (other rail workers' union) strikes until spring.
As ever, prospective passengers should check the latest info from GWR using
www.gwr.com/strike
before travelling.
Exeter-Okehampton rail service
The Exeter-Okehampton rail service is operated by Great Western Railway, and is marketed as
The Dartmoor Line
.
Look up basic train info and buy tickets at
https://www.gwr.com/travel-information
.
Check for service problems at
https://www.gwr.com/check
.
You can download a timetable in PDF format from
http://gwr.com/timetables
. The timetable for our line is D2. Timetables are revised every May and December.
Bus services to and from Okehampton
Service 118
Okehampton - Tavistock (Dartline Coaches)
Service 6
Bude - Holsworthy - Okehampton (Stagecoach)
Service 6A
Okehampton - Cheriton Bishop - Exeter (Stagecoach) [NB The web link address says it's a Bude-Launceston service, but it links to the correct timetable]
Service 306
Launceston - Okehampton (Go Cornwall)
Okehampton Station Cafe
More properly called the Bulleid Buffet (*) after Oliver Bulleid, the Southern Railway's innovative engineer, the station cafe is run by Leanne Knight and her team from The Amazing Brownie Bakers of Lifton. Opening times are as follows:
Monday to Saturday 0800 to 1600 (food served 0900 to 1500)
Sunday 1000 to 1600 (food served 1000 to 1500).
The Bulleid Buffet has a Facebook page at
https://www.facebook.com/people/The-Bulleid-Buffet/100085965062565/
. They can be contacted on 07410 609160 or
thebulleidbuffet@gmail.com
.
(*) but please, not Bullied
Parking at Okehampton Station
Parking at Okehampton Station only costs £2 per day. The first hour is free, without a ticket, facilitating pick up and drop off, or a not-too-leisurely visit to the Bulleid Buffet. Travellers should make a note of their arrival time; the clock starts ticking when passing the the camera monitoring point at the drive entrance. Numberplate recognition is used.
The carpark is managed by APCOA. Further details at
https://dartmoorline.com/2022/04/car-park-charges-at-okehampton-start-from-1-may/
.
For more details of APCOA, or if you wish to contact them, their entry for the Okehampton Station carpark is at
https://www.apcoa.co.uk/parking-in/okehampton/okehampton-station/
.