DRA Shop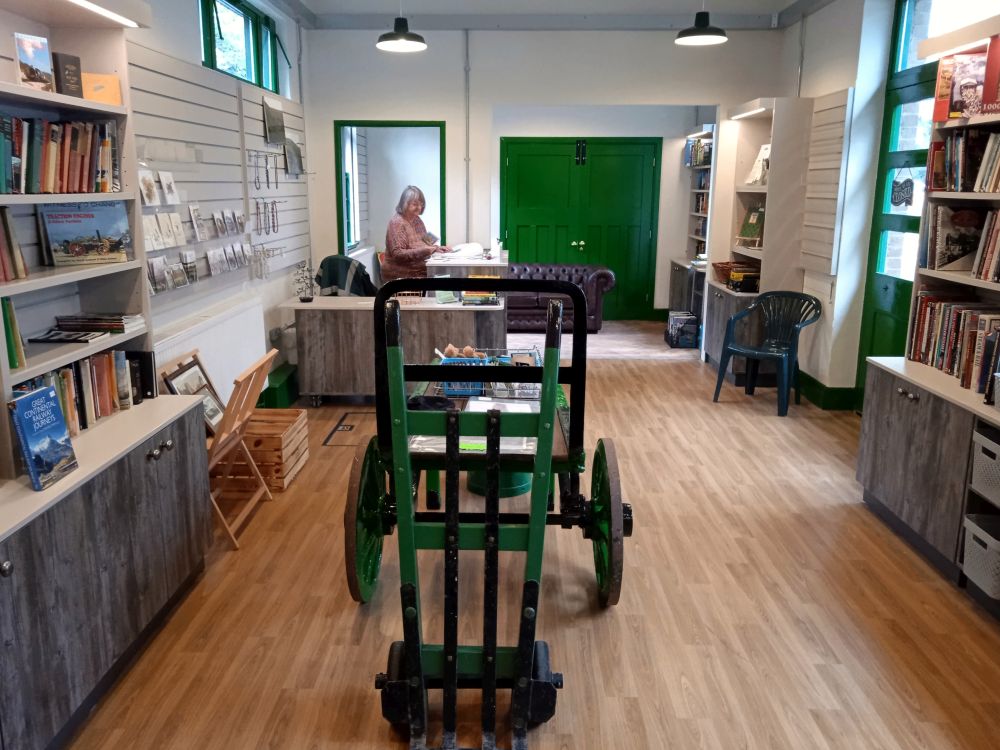 Photographer: Geoff Horner
The DRA shop, which makes an important contribution to the association's funds, is relocated in new larger premises in the main station building on Platform 3. The shop has been refurbished by GWR under their programme for the refurbishment of the station building and the professional shop fit out was fully funded by a grant from Devon & Cornwall Rail Partnership. Access is from the former station booking hall by way of the Dartmoor National Park Authority's Information Room or directly off Platform 3
With more space available we are now able to expand the range of merchandise offered for sale. These now include new railway books, locally hand crafted jewellery, glassware, cards and postcards and railway scene cards in addition to the railway themed pens, etc we have always stocked. There is still an extensive range of second hand railway books, magazines, DVD's, jigsaws and anything else with a railway connection.
The shop will be open on Fridays, Saturdays and Sundays from 1030 to 1600.
All prices shown below are for purchases made in the DRA shop on Okehampton Station platform 3. We also offer an online ordering facility. Please contact us for postage and packing charges - by telephone to Christine Horner, 01363 82383 or by email to
christine.horner@talk21.com
.
Please make payments by cheque payable to Dartmoor Railway Association or by bank transfer to Lloyds Bank, Dartmoor Railway Association, Sort code 30-96-23, Account No. 01073660
'Dartmoor Railway Association' pen (assorted colours) £3.00 in the shop or £4.00 online
'Dartmoor Railway' bookmark £1.50
'Dartmoor Railway' teddy bear £5.00
Magnetic fridge totem sign (Okehampton, Meldon Viaduct or Dartmoor Railway) 3.50
'DRSA' fabric wallet (assorted colours) £4.00
'DRSA' notebook (assorted colours) £3.00
New railway books:
Donations of suitable items are always very welcome, particularly books on the former Southern Railway and its pre-grouping constituents and those with a diesel/electric theme. We regret that at present we cannot accept any further railway magazines.
We can always use help manning the shop. If any DRA members have a few hours to spare and would like to volunteer to help please get in touch with Christine.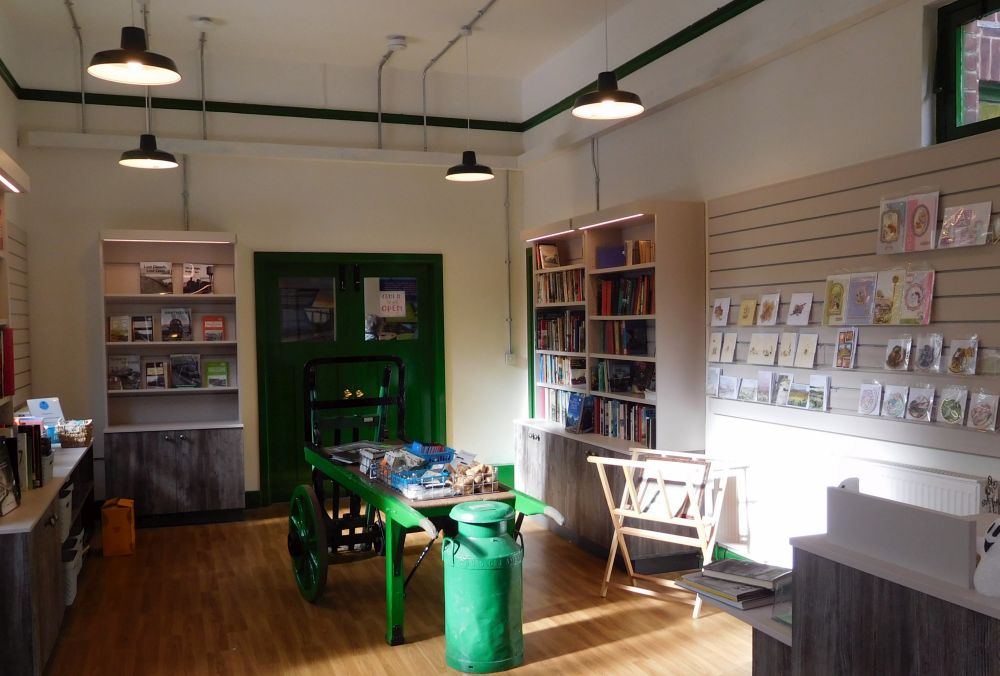 Photographer: Geoff Horner