Rolling Stock
Some details of the railway vehicles remaining on the railway.
D4167
(Class 08 shunter 08937)
S103
(Steam locomotive)
RDB 975046
(Lab 11)
S13436
(FK)
731411
(LMS Brake Van)
LDS55625
(SR Brake Van)
Access warning
Please note all the stock is stored at Meldon when not in use, and Meldon yard is NOT open to the public. The yard is in a privately owned quarry site, and the quarry working restrictions are still in force. Please do not trespass. Quite a lot of the Meldon yard is visible from the adjacent Granite Way cycleway.
---
Former stock
All the stock of the former Dartmoor Railway has now gone, and much of it is unlamented, but there is news of a few favourites:
- Tank Wagon
The former Meldon Quarry tank wagon is now in excellent hands on the Great Central Railway, being restored to form part of their extensive and very active goods wagon collection. More details
here
.
- Wickhams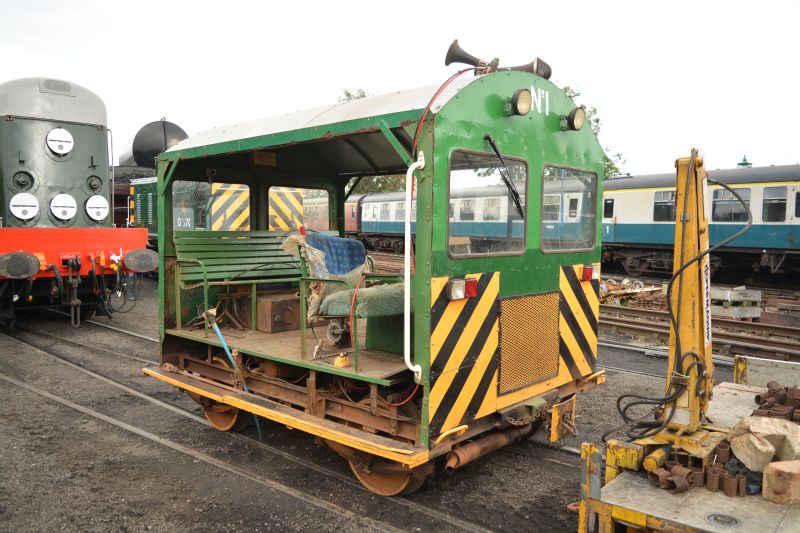 Photographer: Epping & Ongar Railway
Date taken: 15/09/2021
The Wickham trolley (10841) and its trailer (8385) arrived at the Epping and Ongar Railway in Essex in September 2021.
The team leader of the restoration group explained a little about their plans: "The immediate plan is to service the engine, mechanical parts etc., and ensure operational reliability. The next phase will be to carry out some bodywork repairs, including the roof-supporting angle irons, after which will come a full repaint into a more-suiting livery (as yet undecided.)
Long term, once a second bench is fitted, some modifications will be made to allow safe passage of fare-paying passengers, something that has proven popular at Midsomer Norton for example."
In late January 2023, the other Wickham (10842, the one which was pranged, turned into a trailer and finished its days piled high with Polar Express garbage), along with the orange Robel trolley, were acquired by the Rail Trolley Trust and removed to the Tanat Valley Light Railway.
- Thumpers in Scotland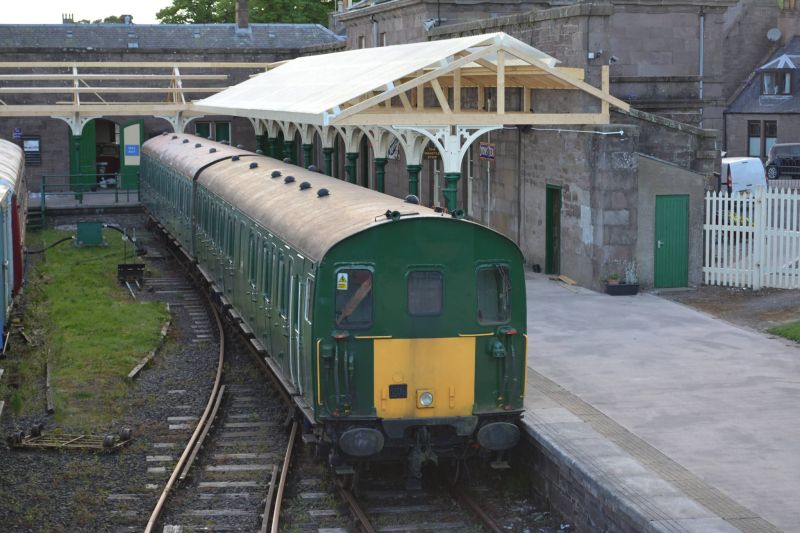 Thumper 1132 at Brechin
Photographer: Caledonian Railway
The much loved Thumper 1132 along with the unrestored 1128, were removed from Meldon by road in May 2021. They are now a very long way from the Southern Railway, on the
Caledonian Railway
at Brechin in Angus, Scotland. They have acquired both as 3-car units. 1132 is operational.